Description
Clos du Soleil Winery, Similkameen Valley
I remember my first tasting at Clos du Soleil Winery close to five years ago when I had just moved back to BC after having lived in Australia for many years. I was on a road trip with a fellow wine lover to reacquaint myself with BC wine and where it comes from. There were a lot of standouts during those five days of power tasting and this was one of them.
Five years and hundreds of wine exploring kilometers later, I'm still awestruck by the sweeping and majestic Similkameen Valley and never tire of visiting Clos du Soleil or trying any of their range whenever I get my hands on a bottle.
Wine is about a lot of things, but memory is a huge part of it. The Similkameen just makes me happy. There's some great juice going on here.
French for "Vineyard of the Sun", Clos du Soleil has made Bordeaux-inspired wines since 2006. The rocky terrain and stone wall created by the mountain backing their Estate vineyard traps afternoon heat. Vines love this, especially late-ripening Bordeaux varieties which have a hard time achieving the required ripeness for these kinds of grapes in other parts of BC.
Clos du Soleil has certified organic vineyards and employs biodynamic practices. With minimal intervention winemaking under the masterful hand of Michael Clark, Clos du Soleil produces a range of top quality wines which showcase the region's vibrant and excellent fruit with elegance. I love the streaks of Similkameen minerality and fresh acidity which keep things beautifully balanced.
The accolades for Mr Clark and Clos du Soleil keep rolling in and increased attention on this tiny little gem in southern BC near the US border is coming from further and further afield. Watch this space.
For a bit more background on the Similkameen Valley click here.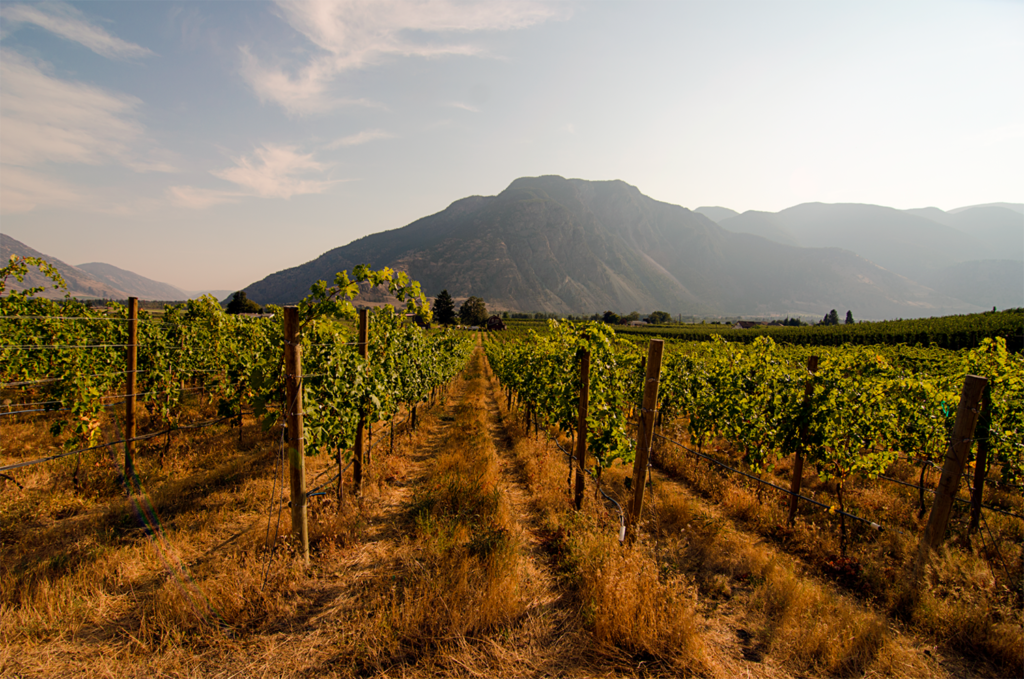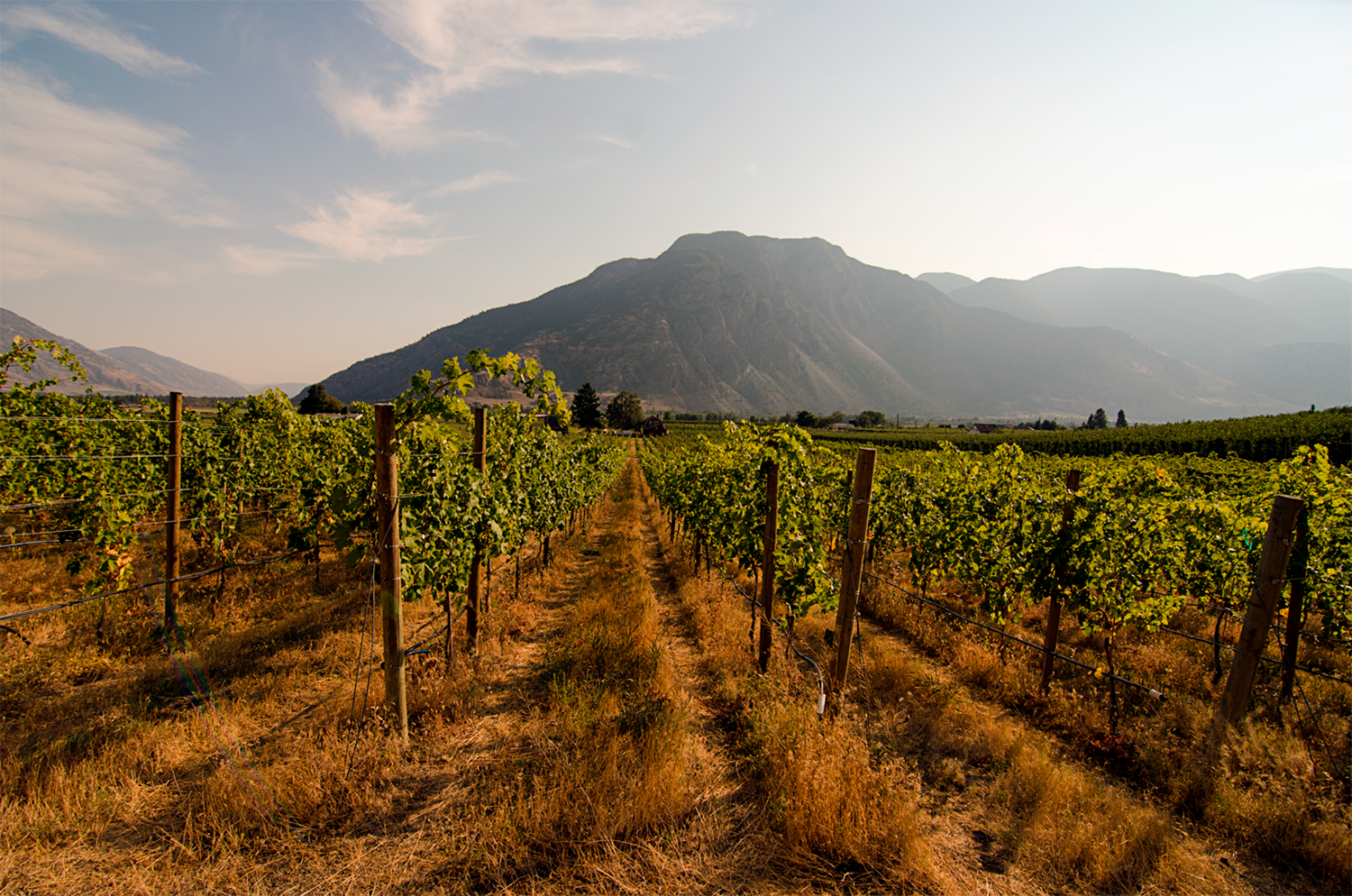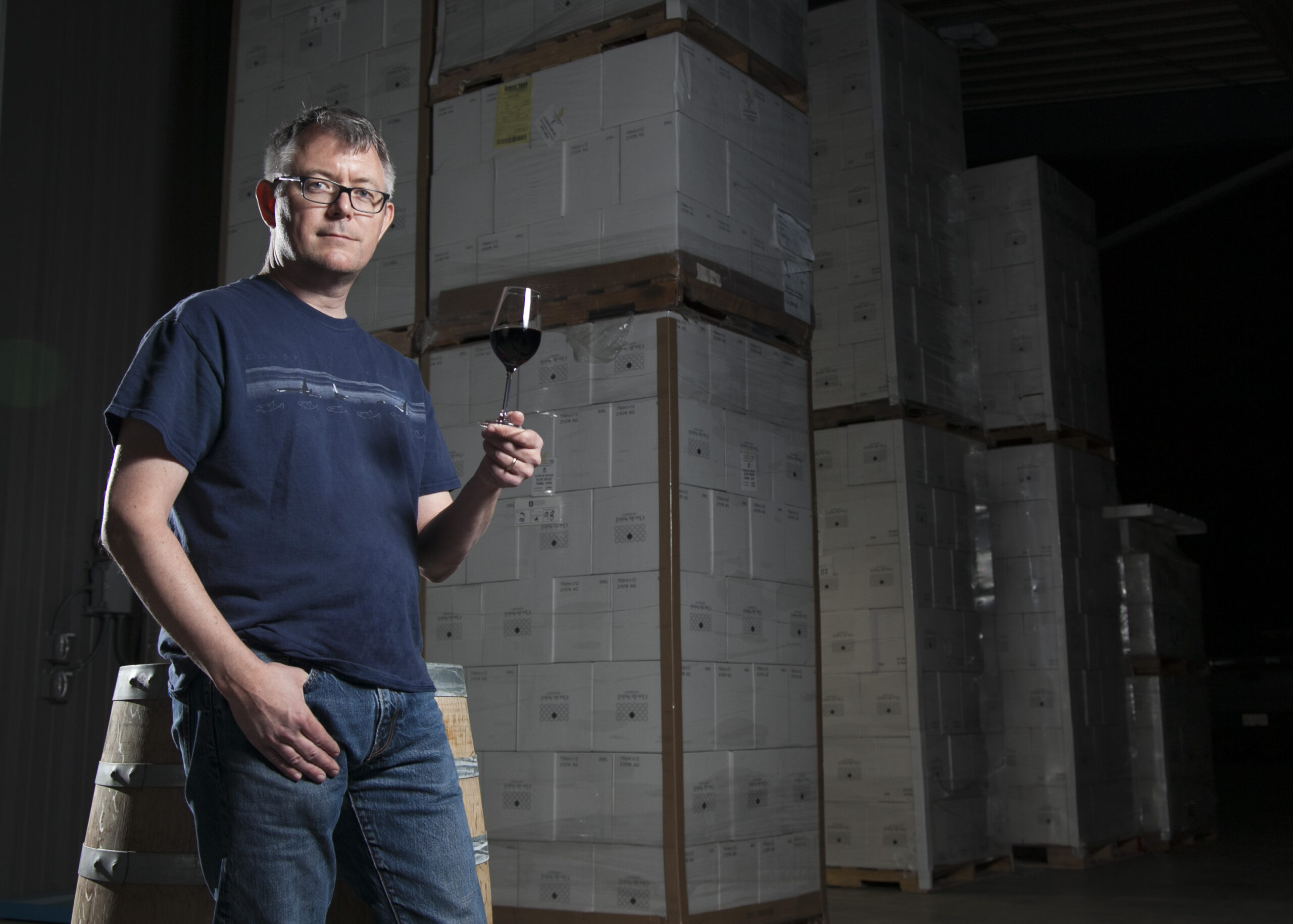 Your Summer Six-Pack Offer from Clos du Soleil
I love this TTWC Clos du Soleil Pack because there's truly something for everyone here – whether it's an aromatic textural white, their elegant Malbec rosé or the quality "Bordeaux blend" style red that is  "drink now" and huge bang for its buck. With this special Clos du Soleil Summer Six- Pack we've got you covered for happy hour sips, picnics, barbies and gathering around your dining table for hours with fine fare.
And to cap it all off, we've included a packet of Original Garlic Scape Salt made by farmersdotter organics in Cawston, just down the road from Clos du Soleil. Throw this little treat in a gift bag for Dad with one of these beauty bottles on Father's Day and you're golden!
Each Clos du Soleil Summer-Six Pack comes with a TT Wine Card with a few notes on the wines and some food pairing ideas.
2020 Winemaker's Pinot Gris (1 bottle)
A medium bodied white and beautiful expression of Pinot Gris. Floral and stone fruit tones touched with honey jump out of the glass on the nose and follow on the palate with a long finish. Fleshy but structured with crisp fresh acidity. Whole cluster pressed immediately after hand-harvesting, followed by a slow ferment in a mix of stainless steel barrels, tanks and French oak puncheons. Aged sur lie for 3 months and then a very light filtration before bottling. And that's it! Minimal intervention winemaking to allow the excellent quality fruit from their Secret Whisper Vineyard to take center stage and really shine here.
2018 Capella (1 bottle)
Clos du Soleil's flagship white wine, this "Bordeaux Blanc" is a blend of 85% Sauvignon Blanc and 15% Semillon. Lemon curd (opening to tropical notes), white flower, green herbal tones streaked with minerality and a touch of salinity. Bright and crisp with fresh acidity and a long finish. Whole-cluster pressed, wild ferment in French puncheons (60%) and stainless steel (40%) with partial malolactic fermentation. Barrel aging for 9 months sur lie and battonage brings creaminess and rich elegance to the party.
2020 Rosé (2 bottles)
An elegant medium bodied dry Rosé made from 100% Malbec grapes grown specifically for this wine on La Côte Vineyard on the Valley's Upper Bench. Pale salmon with wild strawberries and cream, rhubarb and herbal tones streaked with Similkameen zesty minerality. Soft but crisp and a long finish. Feel its roundness unfold after time in your glass. Destemmed, very light crush, soaked under dry ice for four hours, followed by gentle press and stainless steel ferment.
2018 Célestiale (2 bottles)
A  smoothly integrated "Bordeaux blend" made from Cabernet Sauvignon (44%), Merlot (31%), Cabernet Franc (13%), Malbec (8%) and Petit Verdot (4%) each harvested separately from four different vineyards. Full bodied, rich and layered. Earthy with dark red and black fruit, cedar, leather, smoke, mocha and a touch of vanilla spice. Firm tannins but approachable with fresh acidity and minerality shining through. Fermented in concrete and matured 15 months in French oak.
Original Garlic Scape Salt (from farmersdotter organics)
Wood fired and oven roasted organic garlic scapes picked in the sunny Similkameen and blended with Canadian sourced ancient sea salt. Talk about tasting the terroir!
A treat for any cook or eater, whether you're prepping your steaks for the grill or diving into a bowl of popcorn with Netflix.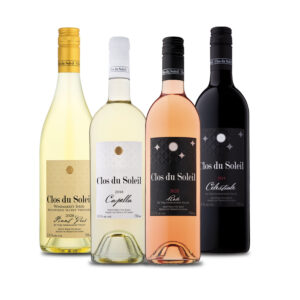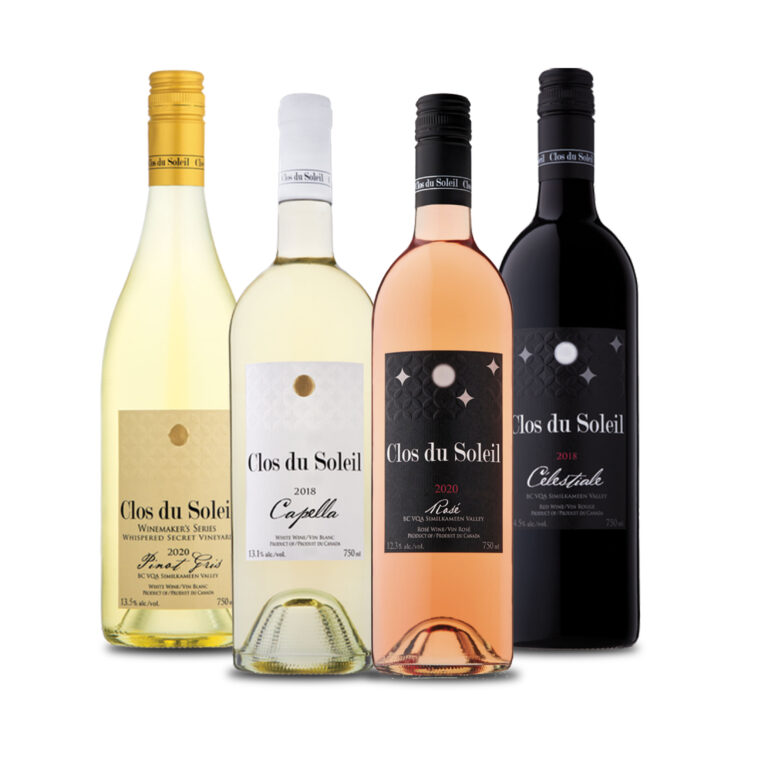 Offer & Purchase From Winery
THIS EXCLUSIVE OFFER HAS NOW ENDED. STAY TUNED FOR THE NEXT TTWC CLUB OFFER! Please note that this offer is extended to you by Clos du Soleil Winery. If you choose to order any of this particular wine selection, you will be purchasing the wine directly from Clos du Soleil, Licence #303565, 2568 Upper Bench Road, Keremeos, BC VOX 1N4).
Your wine will be delivered to you by ATS, Canada Post or other carrier chosen by Clos du Soleil Winery. (Wine purchased pursuant to this offer will only be shipped to British Columbia addresses). Please include any special delivery requests or instructions in the Delivery Notes portion of the order form.