TT Wine Counsel Club - Your Exclusive Wine Journey
Having been asked by friends and clients many times to start her own "TT Wine Club", Tania has launched a series of exclusive wine offerings to be made available to her friends in the British Columbia legal community, other advisory colleagues and fellow wine enthusiasts and travellers alike. 
Each TT Wine Counsel Club offering will shine a spotlight on a specific flight of wines (from British Columbia and/or other wine regions in the world) and will showcase a small customized selection of  wines curated by Tania and offered to you by that specific winery (or local retailer).
In each case, Tania will design your wine journey and choose wine which she really likes and feels may be of interest to you. This could mean that they are "library" wines, bottles from very small-lot production, special releases or other unique picks from British Columbia and beyond.
There's no obligation to accept any offer. All you need to do is subscribe for free to receive the TTWC Newsletters and keep in the loop.
If you've wine explored with Tania before, you know how she rolls in terms of getting out there to see the land, meet the makers and take a deep dive into the story and process behind what you're tasting in your glass. This is an ongoing passion and pursuit for Tania and she doesn't take it lightly. Tania can't guarantee that you'll love each wine you decide to explore with her, but she'd be thrilled if you came along for the ride.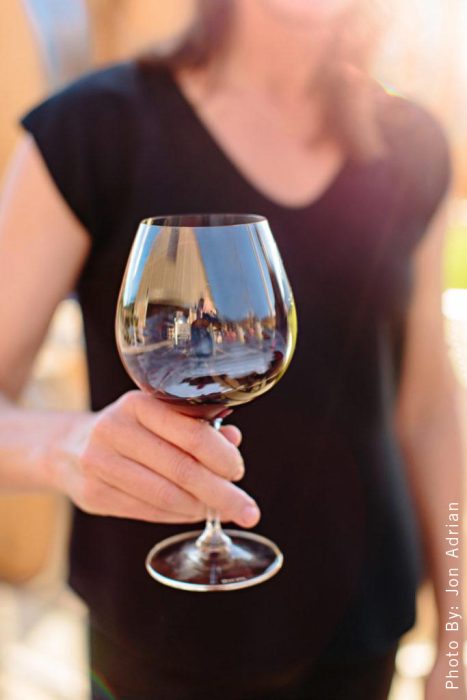 Every so often, Tania will send out a newsletter containing wine exploring updates and news from her. Often, these will include a new offer being made to you by a select British Columbia winery or local retailer. You'll have the opportunity to "click through" to see details about the wine selection being offered to you by that licensee. You can then decide whether you wish to take up that offer and buy some wine. Purchasing will happen via another online click to place your order directly with the relevant seller.
If you choose to purchase any wine, that wine (in all cases) will be sold to you by the relevant winery or retailer. They will directly receive all payment amounts, fulfil your order and arrange delivery of the purchased wine to your office or home in British Columbia. (Note: At this stage, TTWC offerings will come from BC wineries or retailers and will be available for delivery to BC addresses only).
Sign up to receive Tania's Newsletters
© 2022 TT WIne Explorer Ltd